Glauber's salt water
Learn more about Glauber's salt water and its healing properties
In Bad Bertrich, mineral water bubbles from more than 2,300 meters below the surface of a volcanic fault. In the heart of the town, the Bad Bertrich mountain spring springs with water at 32°C. Filtered through many layers of rock, the drinking water contains valuable minerals. The composition and temperature of Bad Bertrich's mineral water is even unique in Germany: it is a so-called Glauberzout thermal spring water, which can only be found here in Bad Bertrich, with the exception of Karlsbad in the Czech Republic.Because of its healing effect on many ailments, Bad Bertrich mountain spring water is recognized as a healing water and is still used today as part of a drinking cure or bath cure for natural treatment.
The water of the Bad Bertrich mountain spring is valued and used as a natural remedy. It has beneficial effects on the body both when applied externally and in a drinking cure. As a rule, every visitor to Bad Bertrich can test the effect of the water for himself as a drink or bath. The cases in which the Glauber's salt thermal water has a healing effect are called healing indications.

Source: Bad-Bertrich.de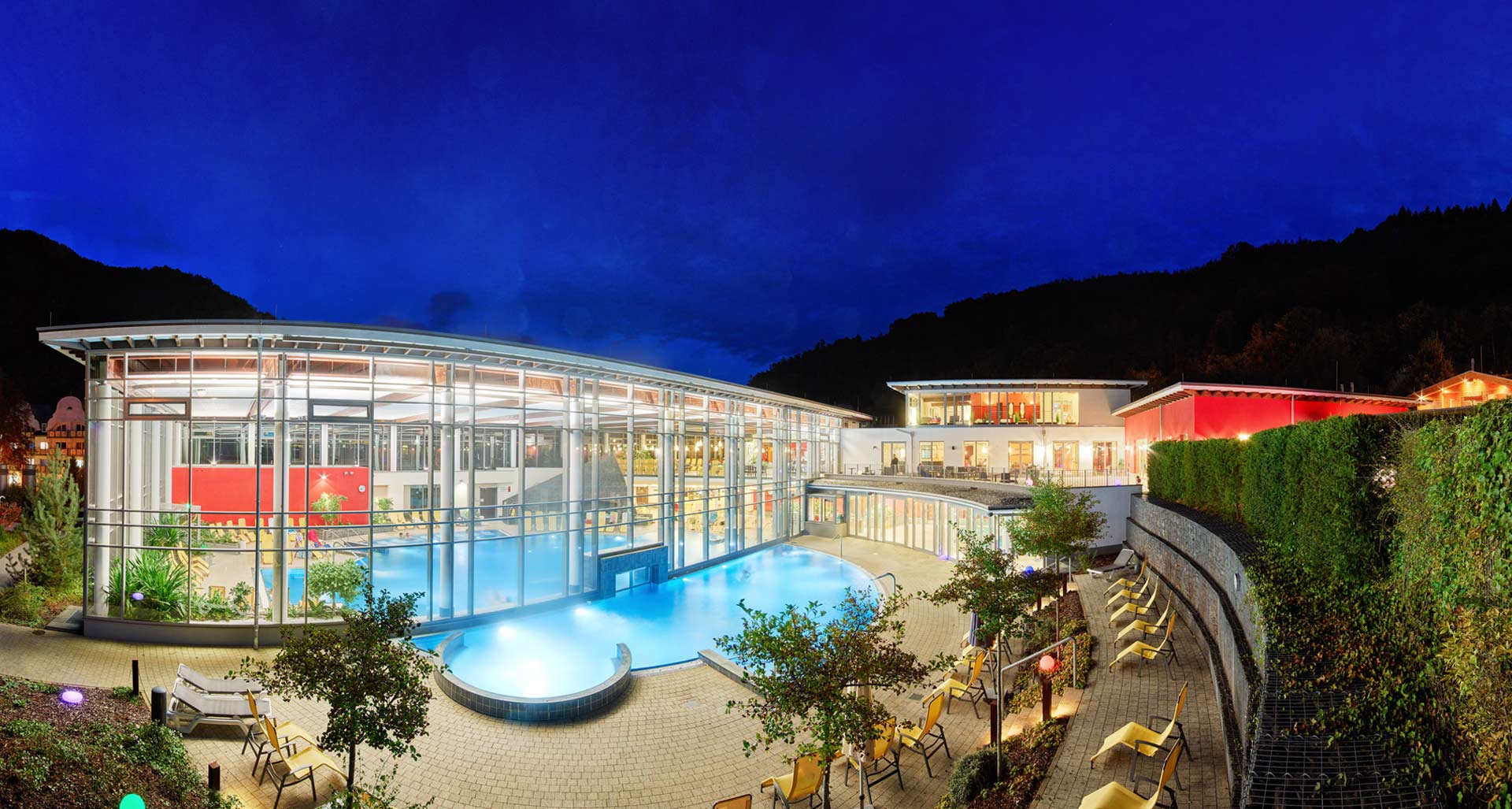 Send your booking request to Kurhotel Quellenhof today!